☀ Do you need any kind of Chinese study?
☀ Is it necessary for your staffs to apply a HSK Exam and a tuitor before exam?
☀ Do you need to develop your own Chinese textbooks?
☀ Do you need any trilingual translation between Chinese, English and Thai?
☀ Do you need a cultural tour/study tour between China or Singapore?

As long as you have the above requirements, we can meet your needs anyway. You can contact us via the method stated in home page. We hope MOCED will be your best choice for cooperation in the future.
As an institution committed to promoting modern Chinese teaching, MOCED has recruited numerous professional talents and equipped corresponding professional Chinese curriculum for the professional Chinese training needs of various enterprises.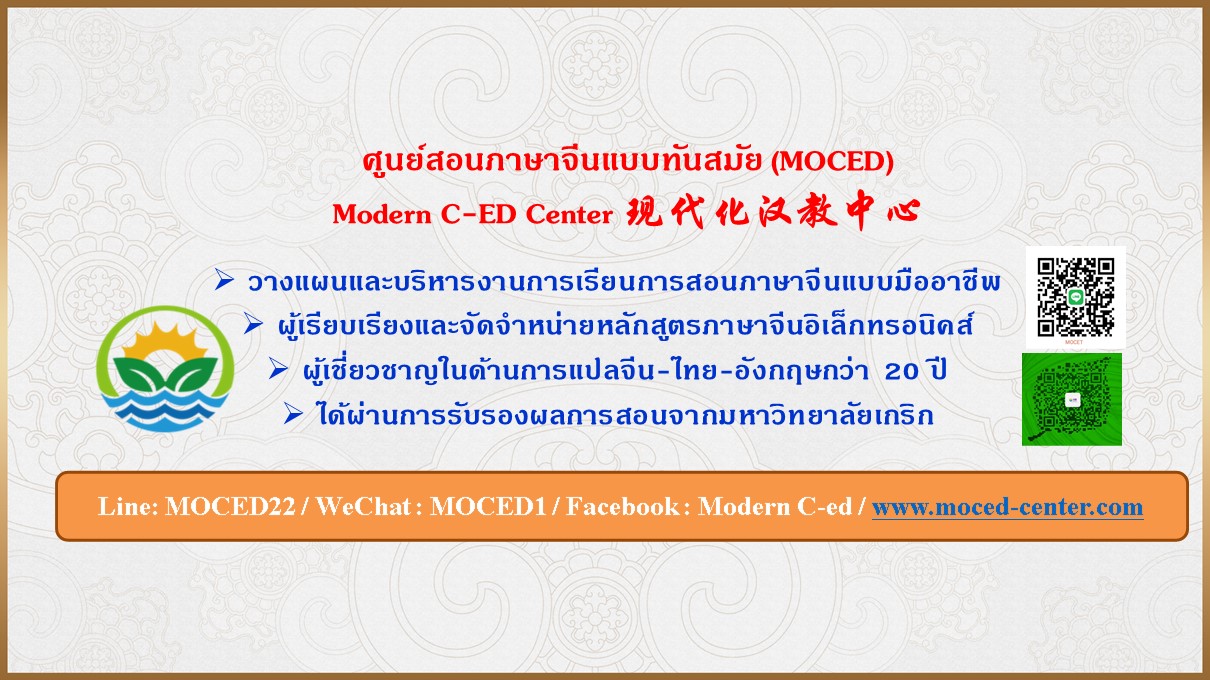 了解更多 >